JmtEcoBinsar Resort is situated at Eco Binsar, Dhaulchina (Binsar Wildlife Centuary) right in the heart of the beautiful town Almora.
If you are on a vacation and want to explore the Himalayas or want to spend a few days quietly, then why not select us? We will be happy to welcome you. 
We are hosting our guests over from last seven years.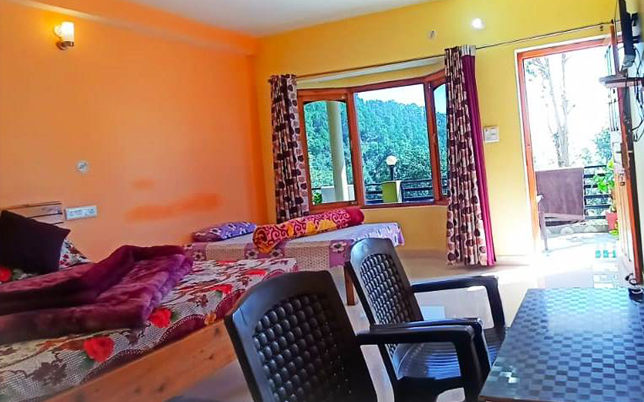 BEST PLACE FOR NATURE INTERPRETATION*
The resort is covered by pine forest and provides a spectacular views of the Himalaya. It is a best place for Nature Interpretation and provide chance to spot exotic birds and other wild life.
Beautiful natural surroundings and scenery can feel like heaven away from home to anyone.
The testimonials of our resort is enough to help you make your decision and come stay with us. We personally look after the guests making them feel at home.